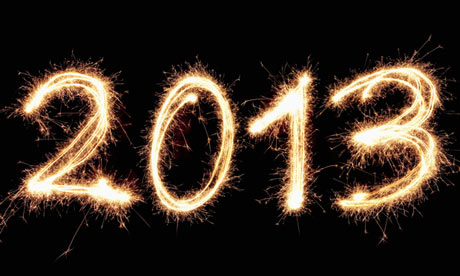 I can't believe that 2012 has already passed us by. It was an eventful one for me, though it didn't always manifested itself in my reading and blogging. That is one of the many things I hope to do better in the year to come. In the meantime, here is a look back at my top 5 books for 2012:
Honorable Mention:
The Chosen
by Chaim Potok.
Potok's tale of relationships and the struggle between one's passions and one's religion is very moving. The relationship between Danny Saunders and his father is especially touching and the climatic scene almost brought tears to my eyes. A wonderful introduction to the works of this author.
#5:
Faceless Killers
by Henning Mankell. Scandinavian crime literature has become very popular over the years, but this was my first taste of it. The brutal murder and the issues of race and immigration stand in stark contrast to the quiet and peaceful place that comes to our mind when we think of Sweden. Not only is this a study of methodical police work, but it is also the study of a man whose life has become as gray and cold as the frozen landscape around him.
#4:
My Life in France
by Julia Child. The story of Julia Child's years in France is inspiring, humorous, and insightful. Whether or not you are a lover of food or France, you will love this tale of how a woman from California came to be known as America's foremost authority of French cuisine. More than the story of food, it is the story of a true American icon.
#3:
Bonhoeffer: Pastor, Martyr, Prophet, Spy
by Eric Metaxas. The story of Dietrich Bonhoeffer is one that everyone (but especially Christians) should hear. After living a life of privilege in Germany, theologian Bonhoeffer took a stand against Hitler's regime that cost him his job, his freedom, and ultimately his life. His journey from studying theology at Berlin's university to learning from African Americans in Harlem to spying against Hitler is one that once heard can never be forgotten.
#2:
The Murder of Roger Ackroyd
by Agatha Christie. Solid storytelling, fleshed out characters, and a surprise ending make this novel by the Queen of Crime perfectly brilliant. No matter how "ordinary" the crime may seem, you are still engrossed in all that is going on. Though you may find yourself somewhat put out after learning how you have been duped, you will certainly remember how this mystery ended.
#1:
The
Hunger
Games
trilogy by Suzanne Collins. The whole series is good but I was especially blown away by
Mockingjay.
Collins' story of war, surviving, love, and rebellion is powerful in many ways and one that this generation is not likely to forget. In many ways, it is a reflection of our own society and it shows the flaws and failures that plagues us. If you have not given these books a try, I suggest you make that a priority for the new year.
I'm really looking forward to 2013 and hope that each of you have a wonderful year in books. Keep an eye out as I catch up on the leftover reviews from 2012. And as always, thank you for reading
Complete & Unabridged
.