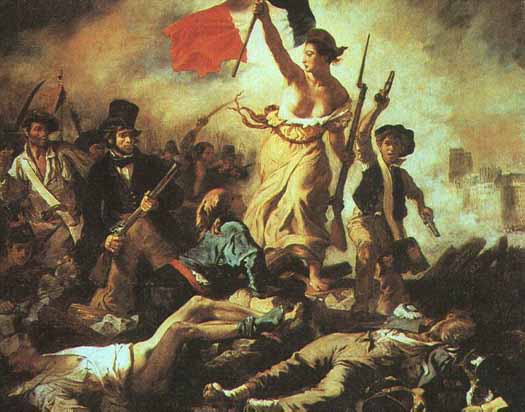 Today is Bastille Day, the day that the people of France celebrate the moment they overthrew a tyrannical king and created a democratic society (for a while, anyway). The French Revolution is perhaps one of history's most confusing, dichotomous, and riveting moments. And it makes for some great literature. Jonathan Grimwood over at The Guardian has created
a list
of his choices for the top 10 novels about this epic moment in western civilization. They are:
#1: Les Liaisons Dangereuses by Pierre Choderlos de Laclos
#2: A Tale of Two Cities by Charles Dickens
#3: The Scarlet Pimpernel by Baroness Orczy
#4: The Duel by Joseph Conrad
#5: Scaramouche by Rafael Sabatini
#6: The Glassblowers by Daphne du Maurier
#7: Napoleon Sympathy by Anthony Burgess
#8: A Place of Greater Safety by Hilary Mantel
#9: Our Lady of the Potatoes by Duncan Sprott
#10: Pure by Andrew Miller
Are any of your favorites on this list? Do you have another favorite novel set during this period? Let us know, and take a moment to celebrate the good things the French have given us. Vive la France!